Keeping a contact list is an easy way to stay organized, and managing several lists will be your company's basis for creating successful email marketing campaigns. Read on to learn more about why you should keep a contact list, and how to best manage multiple lists for email marketing.
What is included in a successful contact list?
A thorough list of contacts will include a contact's full name, phone number, email address, mailing address and other data necessary for keeping in touch. For an organization, a contact list serves as a list of potential customers you plan to stay in constant communication with and to build long-term relationships that will convert to sales. Your contact list is the starting point for sending updates of products and services to customers and to notify them of any discounts or promotional offers. Creating and maintaining a contact list can take a lot of time and can be very challenging but the effort is worthwhile because it lends to proper marketing practices, which will be the key to your business' success.
Contact list management is essential for a small business to succeed. Here's why:
Tracking communication leads to improved sales practices
In addition to the basic contact information for customers, you can include additional details to improve marketing practices. This includes tracking feedback, comments and suggestions about your products to improve offers. You can also include columns for records of past purchases, data from previous communications with salespersons, complaints and other relevant information garnered from communications. This information will help you maintain the quality of service offered to customers and keep notes on individual preferences. You can pinpoint what your company does well, and what areas you can spend future marketing dollars on to improve.
The list serves to provide future sales leads
Track both people who have purchased from you previously and prospective customers. Both offer the chance to convert a message to a sale. Every new line of products and services can be marketed to your existing contact lists.
Since your contact list contains complete information—with additional feedback and comments—about the customers, you can be confident and prepared to come up with strategies on how to retain your customers or ways to keep them interested in your products and services.
Create sublists
Once you have a good sense of contact list management, you can begin filtering your contact list to create categories. To do this, group customers with similar experiences or preferences together. These filters are important in targeted email campaigns and a successful email campaign eventually leads to increased profits and productivity—but more on that later.
Send targeted emails for higher conversion rates
Your customers are individuals, and, when possible, they should be addressed as such. Since you've created subgroups within yous master contact list, sending targeted emails to selected customers will be simple. Having sublists ready to go will remove the tediousness of manually choosing customers from the entire list, or accidentally skipping over a sales opportunity.
Use filters to be more effective
In email marketing, contact lists that are customized using filters, making targeted email messages easier to send. Dividing a master contact list into subcategories before sending out email campaigns is a better approach than sending all email campaigns to every customer on the list. Every customer has individual tastes and preferences and their own needs and requirements. Even if you only offer one product or service, the way in which you market that item to different customers varies based on how they will use it.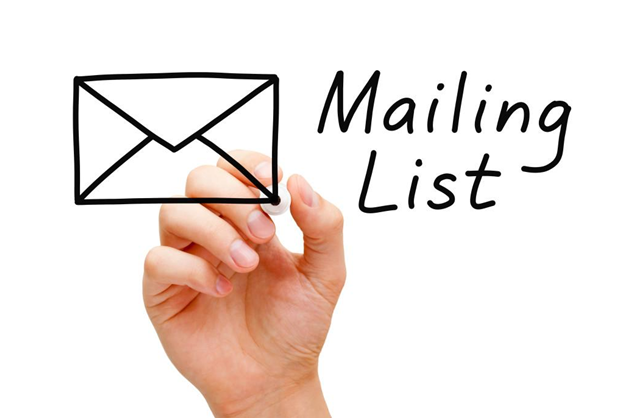 Use your contact list to send targeted email messages to consumers.
Contact lists help prepare for smoother phone conversations
When a customer calls you out of the blue, be prepared. Consistently update contact lists with customer notes regarding purchase history, past communications and more. This helps sales teams access customer information quickly. This scenario is convenient when interacting with the customers for the salesperson, but it also creates a seamless process that will cut down on call time, which the customer will appreciate.
ROI is worth the extra time it takes!
While content creation can be time-consuming, the approach of tailoring several email messages for different audiences is effective in converting sales leads to actual sales. As a result, your company's credibility will see a boost because the email campaigns have created a positive outcomes and a better reputation overall.
Customer engagement piques with targeted email communication
Quality emails will increase engagement. Every email should contain detailed information about the products and services offered but the information should also be relevant to the specific needs of each customer. Have you optimized each email for its audience with format—plain text vs. HTML format? Does your email include contact information to reach a customer service hotline for inquiries? Consider how these customers have reached out to you in the past to determine the best processes for follow-up engagement.
So how will you manage all of these lists? Customer Relationship Management (CRM) software can help.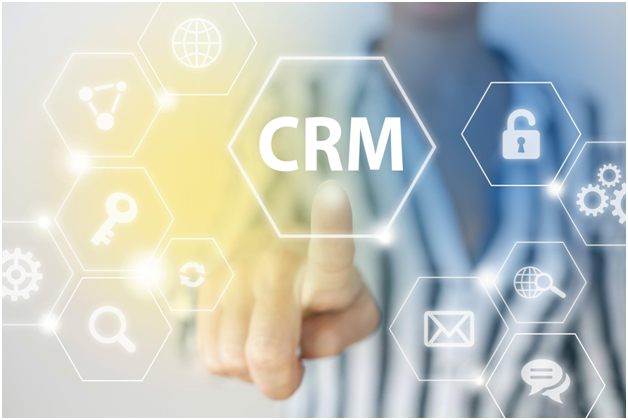 Customer relationship management software helps streamline workflow and reduce man hours to save companies thousands.
CRM software manages relationships with both customers and potential-customers. For email lists, this assists with the analysis of customer information and transaction history. This information leads to strategies on how to improve productivity and increase sales based on the data gathered from consumers. It also helps to increase customer retention rates.
At its core, the CRM helps companies improve business by using contact list information. This includes transaction history and feedback. It also gives managers and business owners the capability to add automated workflow processes to track sales performance and profit status based on inputted filters or data and customize calendars, notifications and tasks for managing email communications.
CRM Software breaks it down
CRM can also consolidate customer information from email inquiries, telephone calls, social media, live chast and other means of marketing materials to compile one master list to draw from. Through CRM, retrieving information and history about a certain customer is easy and fast and helps save time.
Installing software to assist in list management
Investing in a type of email marketing software with list management capabilities guarantees a high return on investment (ROI) because it assists your business in effectively building and easily maintaining your contact list. Some software refers to these capabilities as "subscriber lists." Most email marketing platforms offer the basic features, such as sending email campaigns, creating automated messages based on leads and segregating lists with subgroups, which all lead to positive results for your business.
Additional features you of list management software
Aside from in-house list management functions, other popular email marketing platforms offer top-notch security and additional features that work to increase customer satisfaction:
Security measures enforce anti-spam laws to create email campaigns that won't land in a contacts' junk or spam box.
Before sending out email campaigns to customers, software ensures that the customer has subscribed to emails from your business. You need customer permission to include them in your mailing list. If a customer has previously opted out, respect that.
To keep lists clean and uncluttered, prohibit third-party lists from infiltrating the software's contact list. This also stops unknown contacts from getting added to the list. It doesn't provide a feature of automatically adding contacts from social media accounts or from other email address books. You can only manually add the contacts. Remember, if you have a bulky list containing other unknown clients, you may have a poor contact list that can disturb proper list management.
Another important feature for permission is the double opt-in signup wherein the customer is required to confirm his/her subscription via email.
How can a CMS software help with contact management?
A CMS software is built to assist in managing your contact list. This includes completing basic tasks such as adding, editing and deleting lists. It also includes segmenting lists according to specified filters. It also allows you to create groupings and filters that can further divide customers based on the preferences.
Aside from the standard contact data such as complete name, home address, email address and phone numbers, you can also add more data to the customer's profile such as transaction or purchasing history, feedbacks, comments, suggestions on certain products or services and other concerns. History of interaction with customer service is also added for email inquiry history, call history, inquiries from social media accounts and even snail mail letter history.
So, how should you organize your lists?
Let's say you have a fresh marketing campaign for a new line of shoes. You want all interested customers to be notified. Filter through your master list to target customers who have expressed interest in new product information.
Now, consider this: you want to spread the news about your new line of winter clothes. If your company offers clothes ranging from summer to winter, your customer's location may impact contact list organization. Sending out the email campaign to customers who live in an area currently experiencing summer seems a little nonsensical. Bottom line: organized email lists ensure customers are only receiving campaigns they want to see.
When you organize your contact list, group them according to basics. These include characteristics like location, interest and sales history. Add additional filters for those subscribed to email notifications for latest offers, promotional discounts and new lines of products and services.
How does constantly adding new contacts increase the sales leads and result in more customer acquisition?
Consistently adding contacts to your current list widens your customer base. This creates more chances to spread the word about products and services. If more customers are aware of your business, there are more opportunities for increases sales, profit and productivity. If your business is active on social media, pull follower contact information to add to your master list.
Combining connections from all communication channels into a master list will increase customer acquisition without increasing acquisition costs. However, list segmentation is still important. Divide your master list neatly into smart sub lists for better email campaigns. That includes reaching out to social media contacts based on their origin. For example, you might speak to a Twitter follower differently than you would talk with a LinkedIn connection.
Other lists that will help you manage your business
List management can be applied to other areas of your business, including products and services. For example, if your business is about food and beverages, it is best to segment products by category. Consider sublists such as carbonated drinks, fruit juices, chocolate milk, snacks, noodles, canned goods, etc. This way, customers will save time looking for what they are after improving their customer experience overall.
Create contact lists for suppliers, contractors and other business associates, too. Every contact has the potential to convert to income.